Officially recognized by the American Kennel Club® as a Breeder of Merit Bronze.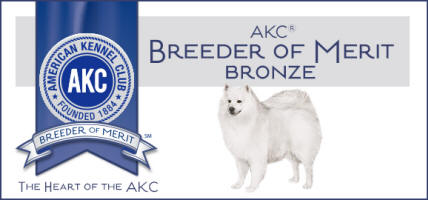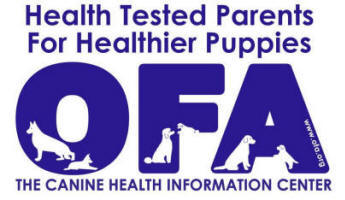 Home My Dogs Puppies Eskie Links Email Me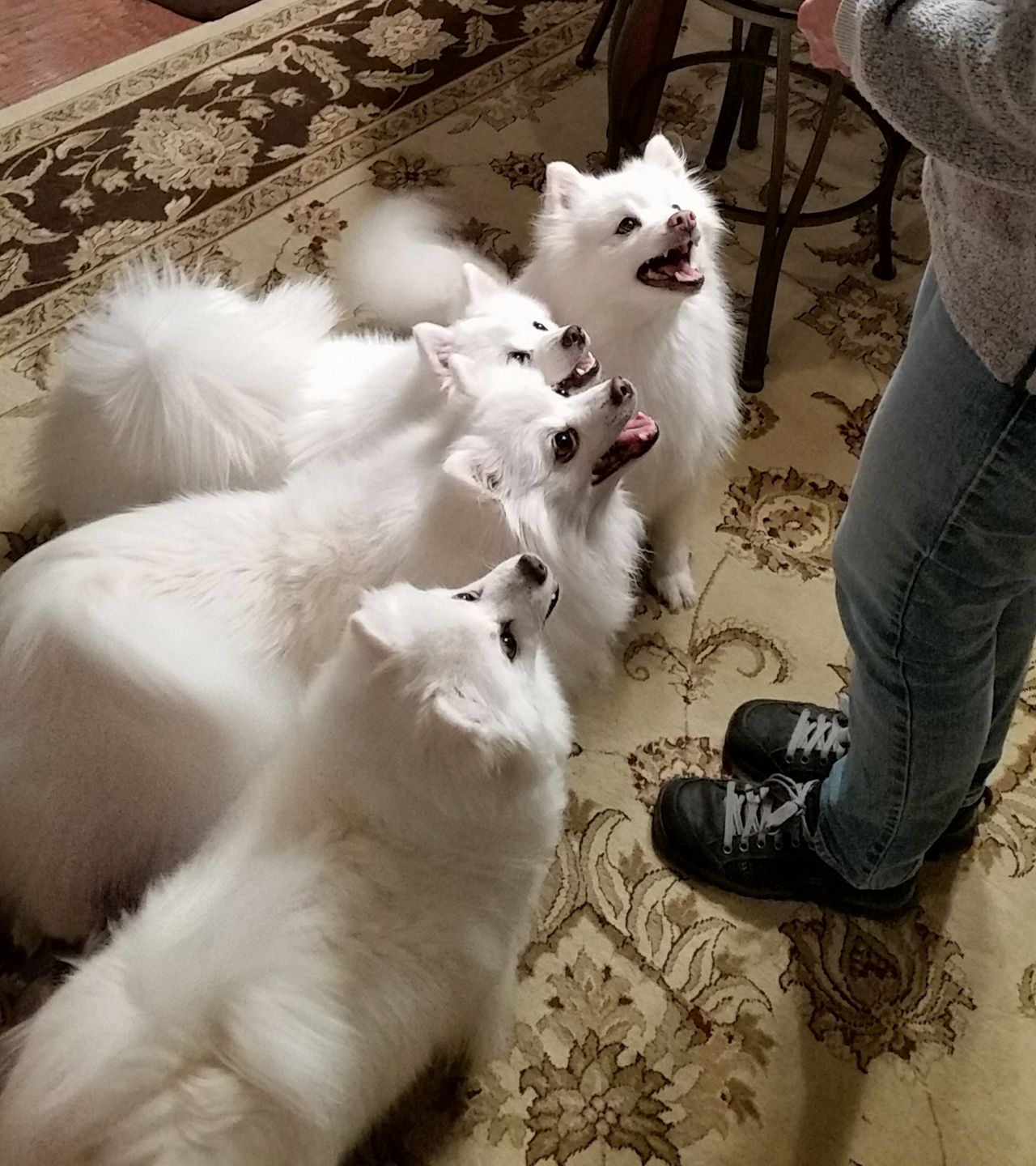 Welcome to Wintersun Eskies . . .

. . . home of my miniature American Eskimo Dogs, where breeding is viewed as a serious responsibility, with my first and foremost goal being to ensure the vitality and longevity of the beloved American Eskimo Dog breed. This involves taking every action possible to not only ensure good physical and genetic health, but also mental well-being in order to develop pleasant and confident temperaments. Focusing on structure, movement and gorgeous expression are also essential to carrying on the essence of this breed.

Breedings are very carefully planned, and much time is spent researching and studying many dogs and their pedigrees. Thus, I typically breed only one litter per year, so have puppies available very rarely. I am always pleased, however, to provide information on Eskies, and will be happy to refer you to other breeders whom I believe to be reputable.
All of my miniature American Eskimo Dogs live with me in my home, and are raised with loving care as part of the family. Because I believe in the "total dog", beauty AND brains, personality AND ability, all of my Eskies are not only titled or participating in conformation, but also titled or trained in agility or obedience or have their Canine Good Citizen or American Temperament Test Society certificates. My interest in American Eskimos began in 1991 in south Florida, where obedience was my main focus until attending my first UKC show; I entered, won a blue ribbon, and the rest, as they say, is history. Acquiring a second and third Eskie was, of course, the natural progression (because you can never have just one!), and while showing my dogs over the next five years in conformation and obedience, I researched and learned everything I could about the breed. I returned to Boise, Idaho in 1992 and began my endeavors in breeding in 1996.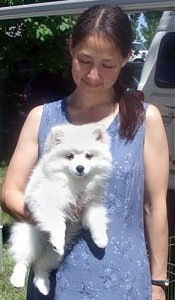 I am a member in good standing of the American Eskimo Dog Club of America, the National American Eskimo Dog Association, the Idaho Capital City Kennel Club, and The Owner Handler Association of America, and subscribe to their respective Codes of Ethics. My dogs are registered with the American Kennel Club and the United Kennel Club, are DNA profiled with both registries, and are OFA'd, CERF'd and Optigen tested prior to breeding.
I hope you enjoy browsing my site and seeing my Eskie pics ~ be sure and check out my puppy page for planned breedings, and my links page for other great American Eskimo websites. Thank you for visiting!
-Lenise Redding-

Wintersun Eskies

Boise, Idaho
Home My Dogs Puppies Eskie Links Email Me
©1999-2018 Wintersun Eskies and Lenise Redding